Helga van der Merwe - Acting Node Manager
Arid Systems Ecologist, Honorary Research Associate at The Department of Biological Sciences, University of Cape Town
In April 2014, I was granted a Research Career Award Fellowship by The NRF and was appointed as scientist in SAEON's Arid Lands Node. My project was titled 'Assessing the impact of climate change, land use and management on vegetation in the arid areas using pre-existing data and expanding monitoring'. Upon the successful completion of my fellowship, I was appointed as Arid Systems Ecologist at the Node.
My work over the past two decades has been concentrated in the arid and semi-arid lands of South Africa. Studies have included the compilation of vegetation maps, veld condition assessments, monitoring of vegetation change over time since the abandonment of ploughing or as a result of different grazing pressures, long-term vegetation change following change of land use, changes over time in vegetation following fire, biodiversity assessments and their comparison with other areas in South Africa and across the world.
Tshililo Ramaswiela - Field Technician
Tshililo was appointed as Research Technician at the Node in February 2011.
His core activities involve performing in situ observations at the nodes research sites, and performing data collection, quality assurance, archiving and provision to users. Furthermore he's responsible for Health and Safety issues within the node and also provides general support services to researchers and students. His undergraduate studies at the University of Venda included savannah ecology where he was involved with the assessment of elephant damage on Marula trees in the Kruger National Park. Tshililo's postgraduate studies was mostly in invasion biology through the University of Stellenbosch, for which he spent a year on the sub-Antarctic Island, Marion, mapping the geographical distribution of alien vegetation and determined their current status on the island. The research also extended to priorities for the control of alien plants, based on feasibility estimates.
SAEON ALN provides a great platform for Tshililo to explore some of the oldest long-term research projects in the vast Karoo region and he is making the most of this opportunity.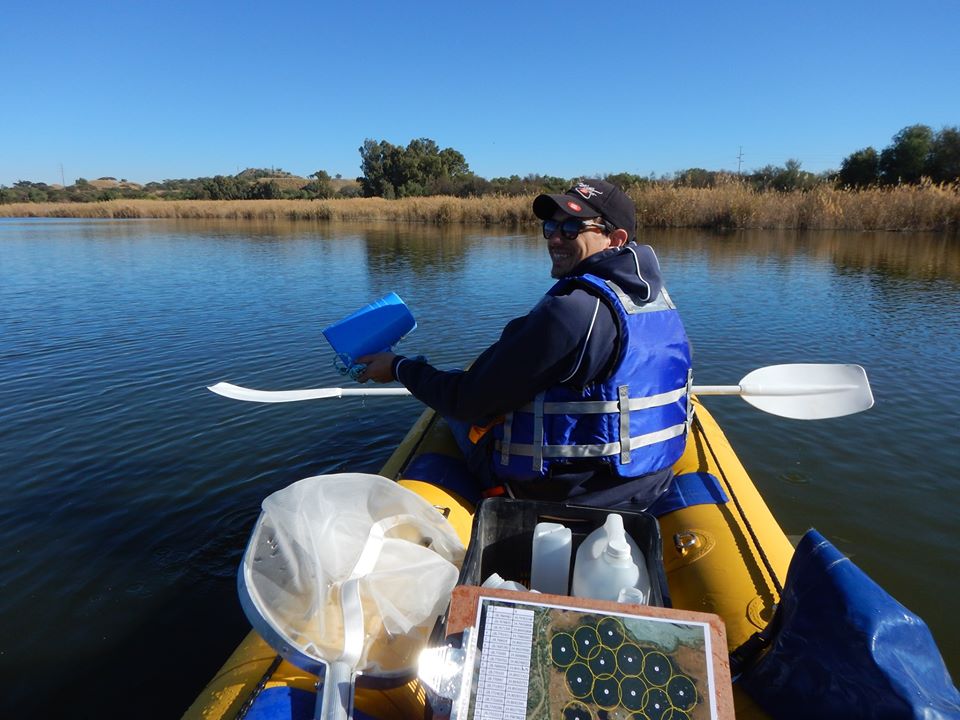 Wynand Calitz - Field Technician
From a young age I was exposed to the outdoors and my enthusiasm for the environment and its conservation grew.
My studies focused on the environmental sciences and with my Masters I was truly exposed to ecology and my passion for the topic increased exponentially. I see ecological studies as the 'CSIs' of the natural world, identifying the various components and trying to figure out how it all fits together.
I have been fortunate enough to have been exposed to many different fields of Botany from nutrient analyses in the lab; to wading through the mud looking at mangrove populations; to mapping species of conservation concern; and, as with my MSc, burning plants to investigate their flammability.
As of the start of 2020, I joined the SAEON Arid Lands Node team as a field technician where I continue to pursue my passion for understanding the ecology of our beautiful country and assist other researchers with their novel and interesting studies.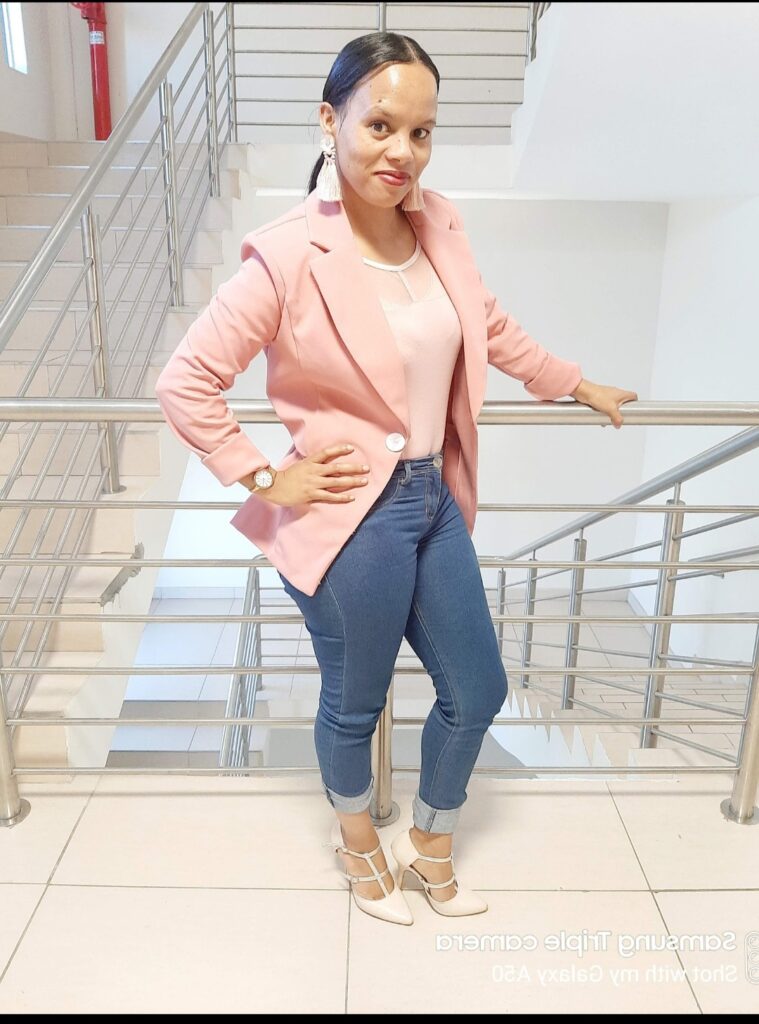 Joanne Riet - Office Administrator
Responsible for admin and procurement of goods and services needed by the node/staff. I started working at SAEON in January 2020, and have enjoyed every moment so far. There is so much to learn and every challenge faced thus far has been progressive to myself and I believe that it lets you grow as an individual and also better your work ethic.
Kudakwashe Musengi - Postdoc
I am a botanist who has a background in wildlife management but my research interests are on the biological control of alien invasive plants using insects.
Currently I am a postdoctoral fellow at SAEON's Arid Lands Node and I'm responsible for supporting the investigation and implementation of SAEON's research and observations relating to global change and land use change at the Square Kilometre Array (SKA) in collaboration with other institutions.
We are about to test rain manipulation shelter designs in the Nama and Succulent Karoo regions. These shelter designs will manipulate soil moisture levels so that we analyze the effects on vegetation. Large parts of the Karoo where the Square Kilometre Array (SKA) is located have experienced six years of deep drought, and increased intensity of drought in the future has been projected.
So, it is pertinent to gain more understanding on drought in the SKA core area and other proposed sites such as Tierberg-LTE.
Buster Mogonong (MSc Ecology) - EFTEON/ALN Intern
I am an intern of EFTEON/SAEON Arid Lands Node based in Kimberley.
I hold a master's degree in the field of Ecology (Wits University). I spent three years of my postgraduate studies (honours and masters) using remote sensing and GIS to study patterns of land cover change at multiple spatial scales in the rural uThukela Municipal District, KwaZulu-Natal.
My interests are landscape ecology, human-environment interaction/social-ecological systems as well as remote sensing and GIS application in environmental monitoring. As a SAEON/EFTEON intern, I undertook a remote sensing exercise to map the vegetation at Benfontein Nature Reserve and the surrounding areas.
I am also involved in a vegetation survey project to classify and characterize vegetation around the EFTEON flux tower test sites in the Savanna and Nama Karoo biomes in the reserve.
This exercise follows the SEOSAW protocol with the aim to establish long term vegetation monitoring in the two biomes.
Gina is currently doing her PhD at the Plant Conservation Unit (PCU) at the University of Cape Town in collaboration with the Arid Lands Node (ALN).
She is supervised by Prof. Timm Hoffman (PCU), Dr Helga van der Merwe (ALN) and Prof. Tim O'Connor (SAEON). Her thesis describes the long-term vegetation changes of the Nama-Karoo – Grassland biome boundary using repeated vegetation surveys, landscape photographs and long-term climate and land use records.
Prior to her doctoral studies, Gina completed her undergraduate and postgraduate degrees at the University of the Witwatersrand. She later participated in the DSI-NRF Internship programme in 2016 hosted by the ALN. She was based at the Tierberg-LTER site in Prince Albert where she maintained and surveyed various long-term monitoring plots.
She also resurveyed habitat plots on the Wolwekraal Nature Reserve and initiated a population study on Aloe claviflora. She is a member of Wolwekraal Conservation Research Organisation, a non-profit organisation in Prince Albert, where she has remained actively involved through her research inside the nature reserve.
Gina is also an active member of the Arid Zone Ecology Forum and has presented at and benefited from the annual conferences when the community meets to share their ongoing research and conservation work in the arid zone of southern Africa.
Her research interests are centred around semiarid ecosystem dynamics with particular emphasis on vegetation responses to climate change. Other research interests include Aloe ecology and pollination biology.
Juan Swanepoel - PhD Student
I'm currently working towards my PhD at the University of Cape Town to identify the effects of the spatial distribution and dispersion of Microhodotermes viator nests on local ecological processes and diversity.
I completed a NRF SAEON internship in 2016 where I honed my skills in fieldwork, data management, research and monitoring, and environmental education.
Part of the internship involved updating long term ecological projects for SAEON, including that of 250 M. viator nests (heuweltjies) at the Tierberg Long Term Ecological Research site (Prince Albert, Western Cape). My undergraduate majors were botany and zoology, after which I completed my honours degree conducting vegetation surveys of historical Iron Age sites at the Vredefort Dome World Heritage Site.
I completed my masters in ecophysiology, investigating the cause of- and providing a novel description of Karee Malformation Disease. My research interests include is wide, including most fields within terrestrial and marine ecology and biology.
Maletsatsi Mohapi - MSc Student
I am a former SAEON ALN Research Intern (2018/19), currently doing my MSc in Agriculture, majoring in Soil Science at UFS.
My current research interest is wetlands studies and my project focuses on soil and geomorphological characterization of selected ephemeral wetlands (pans) in the Northern Cape Province.
The research will provide a better understanding of the physical and chemical properties of pan soils and also highlight the influence of geomorphological factors (climate, topography, soil, and vegetation) on the distribution of pans in the province.
This project branches from a larger SAEON project, led by Dr. Betsie Milne, which focuses on the distribution of branchiopods in the Northern Cape.
Richard Dean and Sue Milton-Dean - Research Associates
Dr W. Richard J. Dean and Dr Sue Milton-Dean joined the Arid Lands Node team in 2013 when SAEON became the owner of the Tierberg Long Term Ecological Research Site (LTER) near Prince Albert.
Dr Richard Dean is an ornithologist with a PhD in Zoology from the Percy FitzPatrick Institute of Ornithology at the University of Cape Town. After many years of researching birds in woodland and savanna areas including Angola, Zimbabwe, Limpopo and Mpumalanga, he moved to Prince Albert in the Karoo in 1987 with his wife Dr Sue Milton-Dean in order to establish the Tierberg LTER on behalf of the National Research Foundation. Richard's research has focussed on the ecology and distribution of birds including nomadism, food selection, nest building and their interactions with plant and animal communities. He has authored or co-authored 250 peer-reviewed papers, four books and contributed to various editions of Roberts' Birds of Southern Africa.
Dr Suzanne J Milton-Dean has a PhD in Ecology from the University of Cape Town. She has an interest in process of plant invasions, the effects of harvesting and grazing on plant populations and communities and in ecological restoration. She has authored or co-authored 188 peer reviewed papers and together with Richard Dean she has authored a book on veld management and edited the "The Karoo-Patterns and Processes" as well as a book on ecological restoration. From 1999 to 2005 she was Professor of conservation Ecology at Stellenbosch University. In 2008 Richard and Sue Dean started a plant nursery and restoration business "Renu-Karoo Veld Restoration" and established Wolwekraal Nature Reserve in Prince Albert. However, they maintained their links with research, students and academia via University of Cape Town, Mandela University and SAEON.
Gretel and Noel van Rooyen - Research Associates
Arid Lands Node team is strengthened two arid region specialists, Dr. Noel and Prof. Gretel van Rooyen. Both these scientists bring with them unique skills and experience.
Dr Noel van Rooyen highest academic qualification is a DSc in Plant Ecology at the University of Pretoria where he was later appointed as Professor in Plant Ecology until 1999. He is an author/co-author of 121 peer reviewed research publications, chapters in five books as well as a co-editor of sixth book. In 2001 he published a field guide on the flowering plants of the Kalahari dunes. Noel has extensive experience in the arid regions of Limpopo, North-West Province and Mpumalanga, but a special affinity to the Kalahari in which he has conducted a vast amount of research since the 1980s. His specific expertise include vegetation surveys, classification and mapping, wildlife management, wildlife production and economic assessments, vegetation ecology, veld condition assessment, carrying capacity, floristic diversity assessments, rare species assessments, carbon pool assessments and alien plant management.
Prof Gretel van Rooyen has a PhD in Plant Ecology at the University of Pretoria and is a Honorary Professor in Plant Ecology at the University of Pretoria. She is author/co-author of more than 100 peer reviewed research publications and has presented/co-presented more than 100 posters or papers at international and national conferences. Five PhD and 29 Masters students have completed their studies under her supervision/co-supervision. Gretel has co-authored a book and two wildflower guides while she has also contributed to six chapters in various books. Her primary research interests lie in population biology and vegetation dynamics with her main research aim being to gain an understanding of ecosystem dynamics and to use this understanding to develop strategies to conserve, manage, use sustainably or restore ecosystems. Geographically the focus of the studies has been primarily in Namaqualand and the Kalahari although several studies were conducted in Maputaland (Northern KwaZulu-Natal) and Namibia.
Joh Henschel - Research Associate
Joh Henschel is an ecologist, with an early background in marine biology, followed by terrestrial ecology, particularly in arid lands. His specific fields of research include biodiversity, community ecology, landscape ecology, and restoration ecology. Joh studied zoology and oceanography up to MSc level at the University in Cape Town, and obtained his PhD degree through the Mammal Research Institute at the University of Pretoria. He spent 35 years in Namibia, employed as post-doc, scientist, the director of an environmental institution and environmental consultant. While at SAEON Joh broadened ALN projects to also include population dynamics and the ecological significance of indicator animals, including arthropods and mammalian herbivores. Furthermore, his many years of experience in environmental monitoring and advising environmental procedures by mining and film industries facilitated his development of related projects across the arid half of South Africa, including planning environmental baselines and monitoring relating to shale gas mining and the development of an opportunity for an Environmental Research Platform at SKA. He has published 144 scientific papers, 17 book chapters and several hundred popular articles on environmental topics, including three popular books published in Namibia. Joh retired from SAEON in October 2020 and has accepted a Research Associateship with SAEON as he wishes to continue with his research in arid systems and to collaborate with ALN into the future.
Betsie Milne - Research Associate
I was born to be an ecologist!
My passion for biodiversity conservation has led me to obtain a PhD in Botany from the Nelson Mandela University, a Masters in Environmental Management from the University of the Free State and a BTech in Nature Conservation from the Tshwane University of Technology.
My involvement in the mining industry of the Northern Cape since 2007 has heightened my awareness of the understudied ephemeral pans in the province and I was delighted to join SAEON ALN as a postdoc in 2016 to lead ground-breaking research on these vastly neglected systems.
I performed an extensive survey across the Northern Cape, sampling 113 ephemeral wetlands, which led to a large amount of novel information on the distribution of large branchiopods to be uncovered. Most significantly, at least five new large branchiopod species were discovered.
This project also highlighted the Northern Cape as a global large branchiopod biodiversity hotspot. I now continue this research under the SAEON banner, as a research associate. For more information, please contact me at [email protected]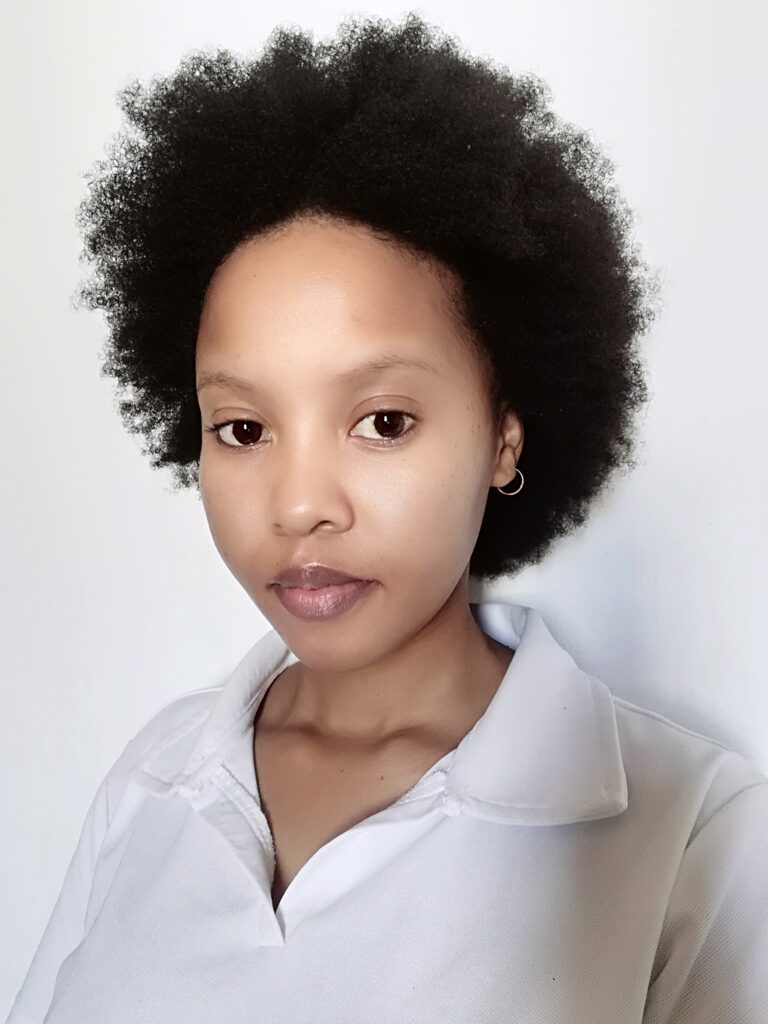 Gosego Nampa - Former Intern
Growing up in two small mining towns in the Northern Cape, the degradation of land and loss of biodiversity of animals and plants due to mining activities have always been a concern. As such, I took a keen interest in conservation from an early age which led me to study Zoology and Botany.  I learned about the importance of scientific research in learning how ecosystems function and the role that we as humans play on the environment. My MSc looked into the relationship that termites have with cagey Num-num shrubs in a semi-arid ecosystem with high predation, particularly the benefits that the termites derive from this association.  I am now an intern at SAEON ALN and am stationed in Prince Albert, in the Western Cape. My work involves the ongoing drought studies of the Nama-Karoo and Succulent Karoo biomes that are long-term projects at the node, aimed at improving our understanding of the impacts of drought and the processes affecting survival and recovery from this condition.
Mthokozisi Moyo - Former Intern
I was at the Arid Lands Node between 2018 and 2019. I was involved in the Science Engagement programme in various capacities, first as an intern and then briefly as the Science Engagement Officer. This involved interacting with learners, teachers and principals at the schools we worked with along with coordinating some outreach programmes such as the National Science Week. I was involved in the development of the Biomes Manual and other learning materials used in this programme. I was involved in other projects at the node not related to science engagement. I helped out with some of the field work for other projects. I also analysed the Tierberg climate dataset for the project that focused on the impacts of the recent 2015 drought on shrubs in the Karoo. I am currently doing my PhD in Ecology at the University of the Witwatersrand looking at the origin of wet-dry seasonality in Africa.