By Tshililo Ramaswiela, Field Technician, SAEON Arid Lands Node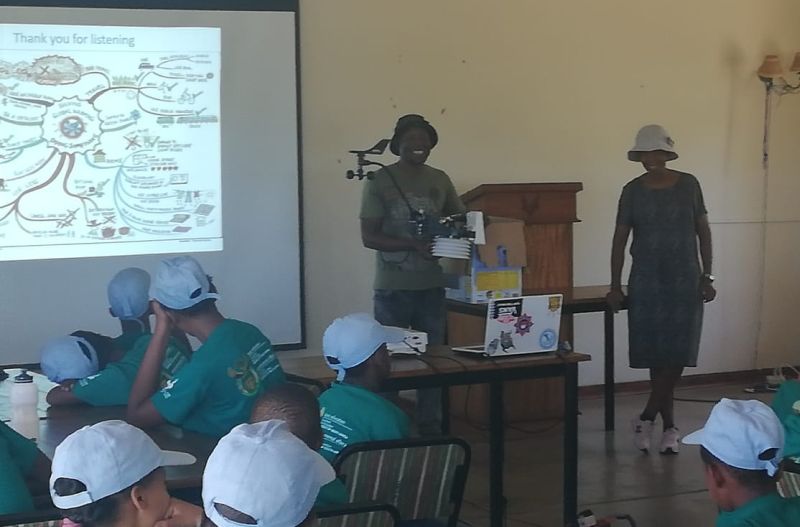 Over the past few years, the Science Engagement programme of the SAEON Arid Lands Node has been conveying scientific knowledge and skills to learners through the Kids in Parks initiative.
The programme is run by South African National Parks in partnership with the Departments of Basic Education and Environmental Affairs.
This national project aims to provide unique opportunities for disadvantaged schools to learn about South Africa's natural and cultural heritage. Learners and their educators get to interact with the natural environment as well as with scientists, rangers, volunteers and learners from other schools.
Getting to grips with climate change
In February this year, the Mokala National Park presented science-engagement curriculum-based activities at Mofele Environmental Education Centre. Participating schools included six primary schools (Montshiwa, Kgabang, Rietrivier, Plooysburg, Salt Lake and Boitshoko) and two special schools (Boitumelo and Retlameleng).
The three-day stay in the park included a "Know your National Parks" exercise, a fashion show with clothing made from recycled materials, and an award and certificate ceremony.